LET'S STOP MAKING THIS A TABOO SUBJECT, K? THANKS.
STIGMA
The number one reason why Depression (and mental illness in general) goes un-talked about and untreated, is due to the stigma that follows. Below are a few definitions that sum up how stigma causes further damage to a person with a mental health condition.
*Click on the word Stigma (in bold) to read the full article*
"…The primary definition of Stigma is a sign of social unacceptability; the shame or disgrace attached to something regarded as socially unacceptable." 

"Stigma is defined as a sign of disgrace or discredit, which sets a person apart from others. The stigma of mental illness, although more often related to context than to a person's appearance, remains a powerful negative attribute in all social relations."

"The lives of people with mental health conditions are often plagued by Stigma as well as discrimination. Stigma is a negative stereotype. Stigma is a reality for many people with a mental illness, and they report that how others judge them is one of their greatest barriers to a complete and satisfying life."

"Learning to live with mental health problems is made more difficult, when someone experiences the prejudice caused by Stigma. Stigma can be used to exclude and marginalize people. The prejudice and fear caused by Stigma may even prevent people from coming forward and seeking the help they need."
It's incredibly important for me to raise awareness on how STIGMA is the reason why millions of fellow friends are suffering in silence. Too afraid to seek help for fear of social backlash, even when knowing that depression, if left untreated, at it's worst, can lead to suicide.
---
Being Aware of Our Behavior is Crucial
How do we know if depression is creeping in? How do we know if we have become depressed? How do we know if we're acting different?
For starters, it's imperative that we work on our mental health on a daily basis, not only for our overall well-being, but so that we get to know ourselves better and recognize when "something is off".
I've overcome depression a couple of times in my life and I can say, with confidence, that I'm aware of how I behave when I'm in my regular state of mind vs. when depression is knocking.
How To Become Aware:
————————————–
DAILY JOURNALING
Journaling provides a space where you can document your thoughts, activities, along with gaining a better understanding of who you are. Journaling is a great way for you to be aware if there has been a negative shift in your behavior.
THERAPY
Talking to a professional who is trained to not judge and help you become aware, and change negative behaviors, is something I support with a passion. Their job is to recognize (behaviors, thought patterns, outside factors, etc.) that are hindering you from becoming your best self, all while providing a safe space for you to be you.
**Shout out to my therapist, Dr. Caroline M, you da best!! ?**
HOBBIE TEST (IS ANHEDONIA PRESENT)
If I feel I'm experiencing symptoms of depression, I perform this test to get a clearer answer. *Mind you by this point I'm aware that my behavior, and thoughts, are not consistent with who I am.*
What are your hobbies? (Write them down and perform them)
Some of my hobbies include:
● Meditating  ● Hanging out with Friends  ● Dancing  ● Singing  ● Writing  ● Planning travel  ● Meeting new people/building relationships ● Making people laugh ● Anything to do with practicing mindfulness
If I don't feel any joy, when doing the things listed above, that most likely means anhedonia (the inability to feel pleasure) is present. It's important to not self diagnose, so I make sure to check with my therapist to see if my concerns are accurate.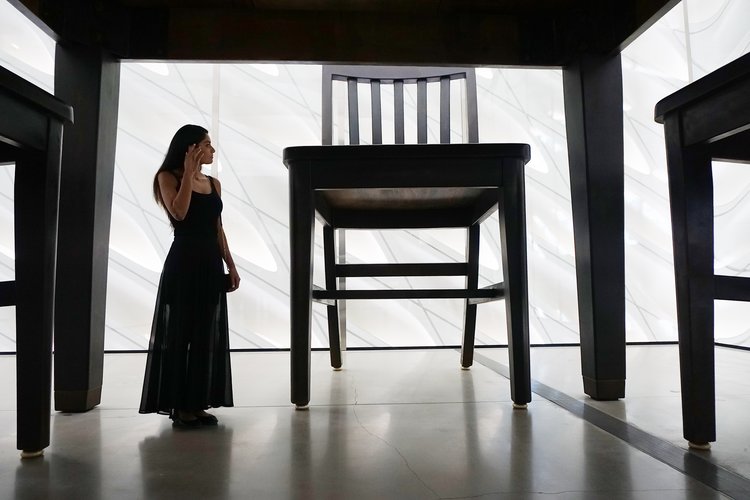 ---
How Do You Beat Depression?
Here are a few ways that help get the ball rolling:
——————————
●  REACH OUT TO YOUR SUPPORT SYSTEM:
Talk to them and let them know how you're feeling. It's important to not isolate, even though that's the only thing you may want to do. 
● OPEN EVERY CURTAIN IN YOUR HOUSE/LET THE SUN IN:
Keeping the house dark and gloomy only acts as blanket for depression. Being in the dark is comforting and doesn't help in the least. 
● GET OUTSIDE THE HOUSE/EXERCISE
Getting dressed and going for a walk is a great distraction from your thoughts and depressed feelings. Release those endorphins and stay out of your "comfort cave". 
● BLAST YOUR FAVORITE MUSIC
Listening to music that raises your serotonin and dopamine really helps. I, personally, like to listen to music that helped me during rough times in my life, because it's a reminder that I persevered, and I can succeed again.
● DO NOT CRAWL BACK IN BED
Staying in bed (all day long) may seem like the only thing you want to do, but it's detrimental when combating depression. Push through, know you can, and get out of bed. I've been there, when all I want to do is sleep and the mere thought of walking to the kitchen seems like an impossible task, but it's a must. During the day, start viewing your bed as quick sand, it'll consume you slowly but surely. 
● PRACTICE MINDFULNESS
Meditate, if you don't know how, or feel like you can't, download @Headspace now. Buy a gratitude journal and start writing down all the things you're grateful for. Use all your senses to ground yourself and bring your mind to the present. Inhale deep breaths and exhale slowly. Practice in seeing the positive in your life. Write down your short term/long term goals. Let go of all judgements, instead practice compassion. Forgive yourself and forgive others. These are just a few examples of being mindful.  
● POSITIVE AFFIRMATIONS
It's important to change that negative self talk and speak kindly to your self. Be your own cheerleader and say things like "You got this!", "This is just a bump in the road, you're gonna make it through!", "I'm strong, I will overcome this.", "I'm not a quitter, I will win this fight!". Affirmations like the ones above are great in keeping you focused and can help change your inner monologue. 
● *SEE A TRAINED MENTAL HEALTH PROFESSIONAL*
Help eliminating the stigma around mental illness by seeking the help of a professional. A good therapist provides a safe space for you while helping you cope with current feelings and past unresolved issues, that may be contributing to your current state of being.
For more tips click here —> *Ways to Cope with Depression*
We're All In This Together
Depression isn't something to be ashamed of. Depression is common and treatable.
You are not alone.
Below I've attached information found on CrisisCallCenter.org. I highly recommend this free number for immediate support of any kind, available 24/7 365 days a year.